What's new?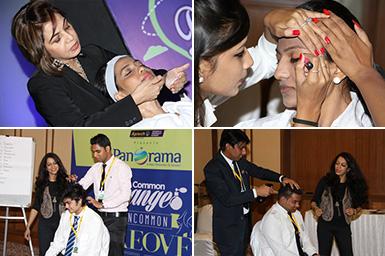 Skin & hairstyling tips: Aptech students get the professional touch
Aptech students attended makeovers sessions with Lakme experts, and received easy-to-do, everyday make-up & hairstyling tips. Sadhana Nayak (skin expert, Lakme Absolute Salon) demonstrated the right way to apply make-up as per different skin tones.
Sadhna's experience at Panorama: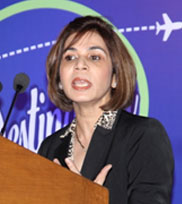 "I addressed a group of 150 students & each one of them was extremely receptive to what we had to offer. It was really nice to interact with a bunch of students who were so keen on learning."
Emily Schofield (hair expert, Lakme Absolute Saloon) shared some useful hair maintenance & styling tips. If all this was not enough, students also got to enjoy the professional touch. Each student got a new hairstyle, along with easy styling tips as per the shape of their face.
Emily's views on Panorama: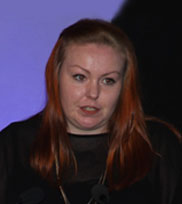 "Panorama is a fantastic initiative. Students are given the right tools and the right advice, at the right time to become a beautiful individual, so that they can serve their industry to the maximum."
About Panorama
Panorama is Aptech Aviation & Hospitality Academy's fun-with-learning event, designed to put students in touch with top industry professionals & expose them to latest trends in the aviation, hospitality & tourism sectors.
The event was hosted at The Orchid 5-star Ecotel Hotel in Mumbai from Dec 16-18, 2014. The 3-day event comprised of intense, interactive workshops, seminars, in-flight training, personal grooming sessions & an award ceremony, providing a unique learning opportunity for Aptech students.