courses
Aptech Certified Professional in Cabin Crew
Aptech's professional course prepares you for the most glamorous profession in the aviation industry. Become a trained cabin crew professional with domestic & international airlines.
The number of air passengers in India is expected to be 450 million by 2020**. All these air passengers require the assistance of trained cabin crew professionals for right guidance and a safe journey. Keeping this demand in mind, Aptech provides you complete, in-depth training in all aspects of flying & cabin crew responsibilities.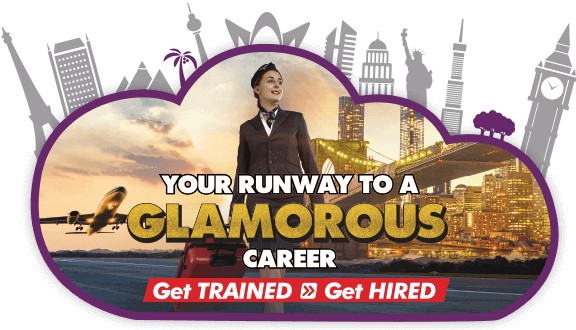 Course Duration: 8 months
| | | |
| --- | --- | --- |
| | Course Covers | |
The course offers in-depth knowledge about a wide range of subjects including communication skills, personality development, in-flight services, safety & security, and presentation skills.
Language enhancement - Mechanics of grammar
Language enhancement - Phonetics and ESL
Persona management
Inflight service
Inflight safety & security
Soft skills
Presentation & communication skills
| | | |
| --- | --- | --- |
| | How to join/ eligibility | |
To join this career-building course, you need class 12 in any subject. In addition you should meet the following criteria:
Age - 18-24 years old
Height – 5 feet & above (Female)/ 5.5 feet & above (Male)
Weight in proportion to height
Good eyesight
Proficiency in English
| | | |
| --- | --- | --- |
| | Course highlights | |
Improve your presentation & communication skills, and learn various makeup techniques & hairstyles
Be job ready with the help of mock interview sessions
Understand the principles of aviation, passenger handling & airport management
Quickly complete the course using fast-track option
Get 100% job placement assistance#
Gain job-skills for careers in Indian & international airlines
| | | |
| --- | --- | --- |
| | Job roles | |
As a cabin crew member, you will ensure the safety and comfort of passengers during an airline flight. You will also be responsible for briefing the passengers on safety standards specific to the aircraft in a safety demonstration.
As a passenger handling executive, you ensure smooth check-in, luggage transfer & ticket services for customers. The good service that you provide adds to the goodwill of the airline.
In-flight services & security
In-flight service & security job includes hazard identification, occurrence reporting, risk management, and safety assurance. It is your duty to ensure overall safety & security of the passengers & staff members in the flight.
As an airline customer service agent, you will be responsible for making sure that passengers and their luggage safely board the right aircraft at the right time. You need to give passengers a warm welcome and ensure a positive experience
Baggage handlers ensure that the passengers' luggage arrives according to its final destination tag, on time. You will be responsible for sorting and stacking of baggage.
Cabin crew
Passenger handling
In-flight services & security
Customer Service
Baggage Handling
Disclaimer: Course available in select centres only.
#Aptech doesn't guarantee job placements. Placements are at the sole discretion of recruiters
**Source: Ministry of Civil Aviation Government of India–India's civil aviation
*Note: Fees & duration may vary based on course & centre location. The fees indicated are exclusive of applicable taxes. For details, contact your nearest Aptech centre!

Now, Aptech students can study on-the-go, right from their mobile phones!
Download Onlinevarsity, our learning app, that gives you instant access to interactive ebooks, video tutorials, chat with experts, industry articles, blogs & group discussions.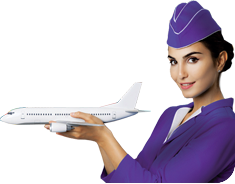 With Aptech, prepare for a rewarding career.
Get the edge, get the job!