Jobs & Careers
Aptech Aviation Academy offers internship & job placements assistance to all its students. Aptech has tie-ups with national and international companies in the field of Aviation, Hospitality, Travel & Tourism, Retail and Event Management to ensure that you receive the best career opportunities after completing your chosen course.
| | | |
| --- | --- | --- |
| | Placement assistance for students | |
Our Placements Team provides complete assistance to all our students to find the most suitable job opportunities as per their course, skills, talents, and interests. We have successfully provided job placements to our trained and talented students in Aviation, Hospitality,Travel & Tourism, Retail and Event Management sectors in India and abroad.
Our students get the opportunity to intern with compaies even before they complete their course. This gives them an edge over other students as they experience real-life work environment and deal with real customer queries & requirements.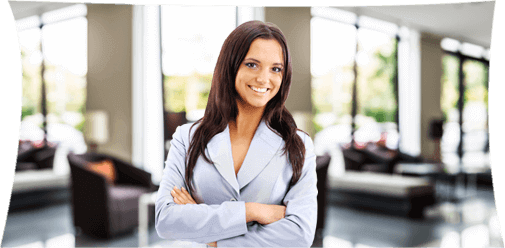 | | | |
| --- | --- | --- |
| | Latest job placements | |
At Aptech Aviation Academy , we ensure that our students receive the best job opportunities in the Aviation, Hospitality,Travel & Tourism, Retail and Event Management.
To get you job-ready, we conduct career counselling & mock interview sessions so that you can face any job interview confidently. Customer care & personality development are also covered through regular sessions.
We have several tie-ups with airports, airlines and other industry bodies to help us stay updated about the latest demands & requirements of recruiters. Our Placements Team members set up job interview sessions for students and sometimes even accompany you to the interview to reassure and build your confidence so that you can give your best performance.
All these measures help our students build successful careers in this huge & growing industry.
The organisations that have recruited our talented & skilled students:* | | | |
| --- | --- | --- |
| | Recruit from Aptech | |
Aptech Aviation Academy has helped companies find talented candidates for various job roles in the sector of Aviation, Hospitality,Travel & Tourism, Retail and Event Management.

Shortlisting the right candidates
Our Placements Team operates from offices across India. We are in constant touch with graduating students at all our centres. On receiving recruitment request, the Team screens and shortlists suitable candidates as per the job requirement and sends them for interviews.

Soft skills & personality development
Apart from covering all the technical aspects of the various job profiles in the aviation, hospitality, travel & tourism, and retail industries, we also train students in language & communication skills, and presentation skills that include grooming, etiquette and body language.
*Disclaimer: We do not assure or guarantee any job placement. Placement shall be at sole discretion of the recruiter after undergoing interview process and meeting their specific requirement of graduation, if any.