What's new?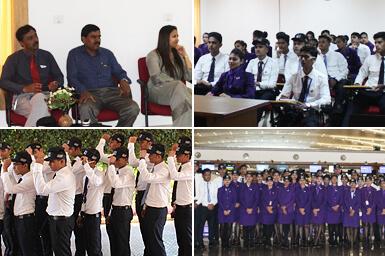 Panel discussion on 'Careers in Aviation Industry'
Expert advice is always sought after by students to make better career decisions. Considering the same, Aptech Aviation Academy organised a panel discussion on 'Careers in Aviation Industry' in association with Jain University. Lt. Colonel Vijender Singh, Hr. Head, C, Krishniah Chetty & Sons, and Ajit Thomas, Duty Manager, Globe Around India led the discussion and spoke about the importance of skill-based training in aviation industry.
The industry experts also discussed various conventional and unconventional job profiles in the industry, wherein they also guided the students to make the most of their training, and prepare for the jobs that they are most passionate about. The students also utilised the opportunity to discuss their industry-related queries and know more about in-demand job profiles.