What's new?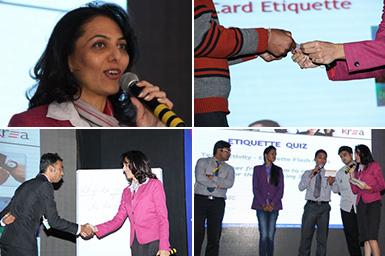 Make the best first impression: An image management session exclusively for Aptech students
During Aptech's recent Panorama event, students got hands-on soft skills & communication training with Kuiljeit Uppaal, CEO, KREA, who is also the first person to pursue a PhD in image management. Uppaal provided an insight into communication skills, confidence building, self-esteem, and corporate etiquette, and gave smart tips to the students to help them build a good personality.
"Authentic, Appropriate, Attractive & Affordable are the four aces of image management," said Uppaal while she trained students on various aspects of verbal & non-verbal communication, including the right handshake, and the appropriate way to offer & receive a business card.
Uppaal's experience at Panorama: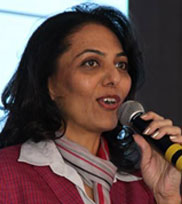 "Panorama 2014 stands testimony to the core essence of what Aptech has always stood for - offering unique platforms of active learning for students to achieve their career aspirations!"
About Panorama
Panorama is Aptech Aviation & Hospitality Academy's fun-with-learning event, designed to put students in touch with top industry professionals & expose them to the latest trends in the aviation, hospitality & tourism sectors.
The event was hosted at The Orchid 5-star Ecotel Hotel in Mumbai from Dec 16-18, 2014. The 3-day event comprised intense, interactive workshops, seminars, in-flight training, personal grooming sessions & an awards ceremony, providing a unique learning opportunity for Aptech students.