courses
Aptech Certified Professional in Tourism Management
The direct contribution of the Indian travel & tourism industry to GDP is expected to be over ₹ 6 thousand billion by 2026**. The growing number of tourists every year and the rapid expansion of hotels of international standards leads to a high demand for professionals with the right skills. By 2026, there will be over 29.6 million jobs* in this huge industry.
With Aptech's tourism management course, develop your operational & supervisory skills and prepare for jobs at travel & tourism companies.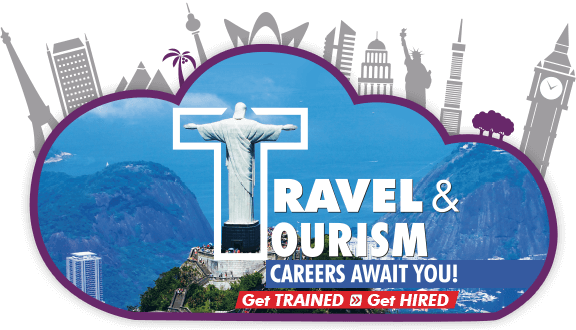 Course Duration: 7 Months
Fee range: ₹ 57,790 – 71,930*
| | | |
| --- | --- | --- |
| | Course covers | |
With this training, you will understand the differences in planning for inbound travel to India or outbound travel to a foreign country. You will also be able to independently plan, cost & coordinate a leisure travel program anywhere in the world. You will be able to provide best fare deals to passengers, and ensure smooth travel for your clients.
Persona management
Soft skills
India as a destination - Inbound
International destination - Outbound
Cruise destinations
Travel agency operations
Foreign exchange
Air fares and ticketing
Service quality & service care
| | | |
| --- | --- | --- |
| | How to join/ eligibility | |
To join this career-building course, you need class 12 or 10+2 in Arts, Science, Commerce or any other field. A 3-year diploma in engineering or other field, from a state board of technical education, is also accepted.
| | | |
| --- | --- | --- |
| | Course Highlights | |
Acquaint with demographics and culture of popular Indian & international tourist destinations
Understand how the travel agencies work
Identify the principles that govern foreign exchanges
Learn to calculate airfares and classify them
Get 100% job placement assistance#
Quickly complete the course using fast-track option
| | | |
| --- | --- | --- |
| | Job roles | |
As a tour leader, you will plan and organise tours around a specific location of interest. Your duties include contacting the ticketing officers to reserve tickets, hiring local tour guides, arranging accommodation and handling any issue that arise during the tour.
As an itinerary planner, you will plan your clients' tour or journey after considering factors like location, time taken, meals, weather, monument information, the timings of the monuments and its closure.
Fares & ticketing officer
Your job role includes fare construction, issuing airline & travel tickets, and making travel & flight reservations.
Foreign exchange cashier/ consultant
As a foreign exchange clerk/ consultant, you will process cash transactions in national & foreign currencies, and provide customer service. You may work in banks, exchange offices and forex companies.
Operation executives work for travel & tourism companies and are primarily responsible for managing day-to-day operations of the company.
People with proficiency in two or more foreign languages can work as a language interpreter in translation & interpretation agencies, multi-national companies & news agencies.
Start your own travel & tourism company in India or international destinations.
Interested?
Take the first step towards a successful career.

Fill this form & Our Career Counsellor will call you.
| | | |
| --- | --- | --- |
| | Job opportunities | |
**Source: WTTC Travel & Tourism Economic Impact 2016 India report
#Aptech doesn't guarantee job placements. Placements are at the sole discretion of recruiters.
*Note: Fees & duration may vary based on course & centre location. The fees indicated are exclusive of applicable taxes. For details, contact your nearest Aptech centre!

Now, Aptech students can study on-the-go, right from their mobile phones!
Download Onlinevarsity, our learning app, that gives you instant access to interactive ebooks, video tutorials, chat with experts, industry articles, blogs & group discussions.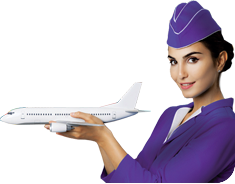 With Aptech, prepare for a rewarding career.
Get the edge, get the job!